​

​
The Quality in Construction Design Best Practice Tool approved by global quality groups, including the CQI and is an important development in improving design quality.
Led by David Myers, Senior Associate for Shirley Parsons and previously Head of Quality for Heathrow. Our tool is designed to be introduced quickly and with minimal resources to ensure defects are drastically reduced without dictating the process but enabling risks to be understood and appropriately mitigated within the client's risk tolerance.
Put in your details here to obtain a free guide on our tool.
​
These defects lead to:
​
Increased cost of delivery.

Reduced productivity of the construction team.

Increased risk of health and safety issues.

Risk of client/end-user dissatisfaction in the delivered product (quality)
As design is a significant source of quality defects, the measurement of quality during the design stages is of critical importance. Analysis by GIRI and Heathrow indicates that over 50% of defects can be traced back to design issues.
​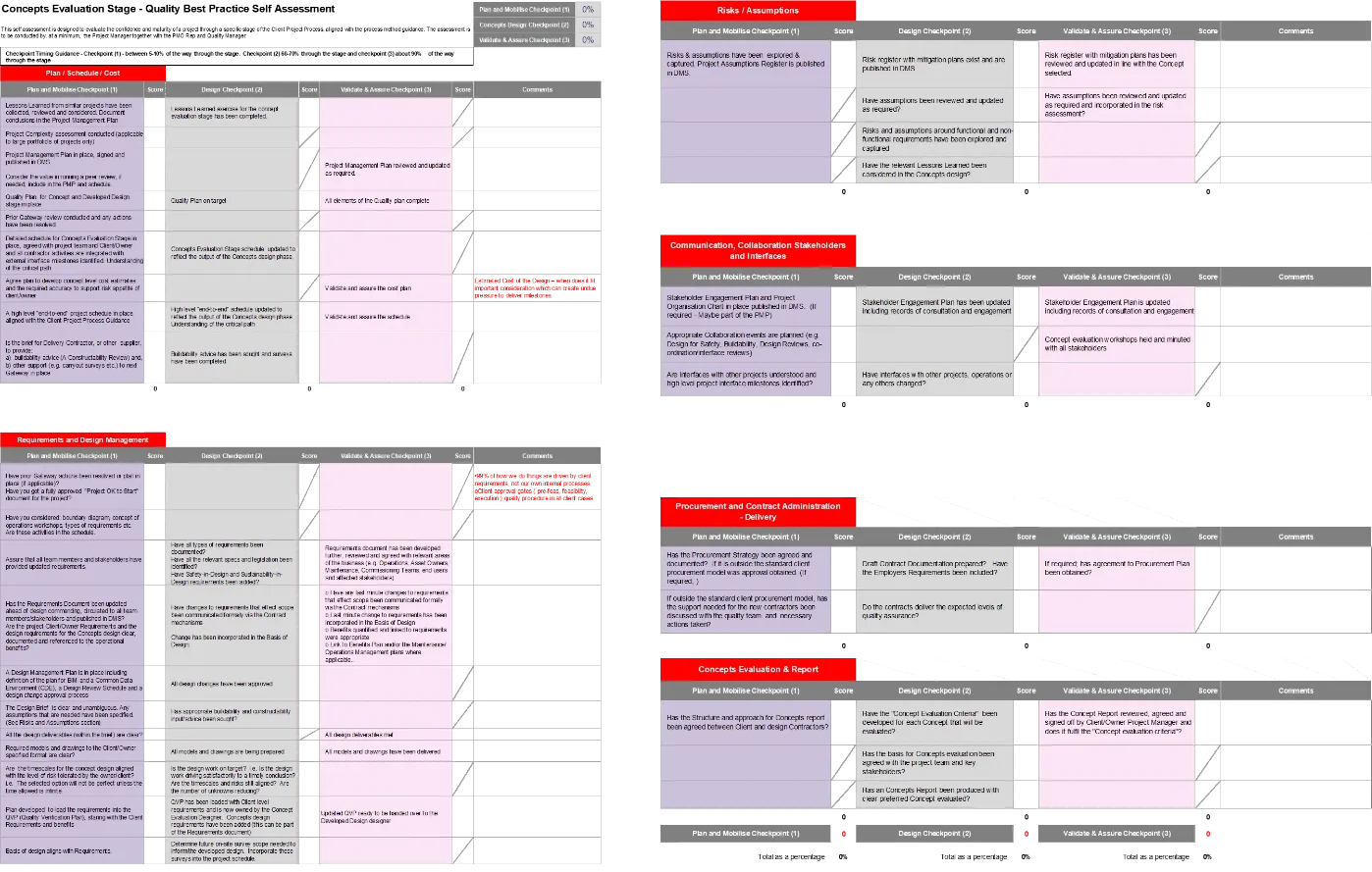 How does the tool work?
The tool is a subjective evaluation of a project through two design stages – concept design and Developed Design.

It is used 3 times during each phase. Shortly after the start, between 30-50%, they were between 80%-90% of the way through the stage.

It takes the form of a team review, taking about 8 hours each for a small team.

During the session, the team evaluated progress against a set of criteria on a score from 0-5. The output is a quality score measured in per cent and a list of risk areas open on the project.

Experience at Heathrow showed that projects below 90% proceeded with a reduced chance of success.
​
Tool Origins & Creators
The original project evaluation tool was commissioned by David Myers whilst at Heathrow. A cross-industry team led by David and Helen Soulou (Heathrow), with consultants Arup, Atkins, and Jacobs, developed the tool during 2015/16. In the first quarter of 2021, a team from around the world refined, generalised, and aligned the tool with the RIBA stages. It has now been approved through the CQI (Chartered Quality Institute) in the UK and comparable bodies in Australia and North America.