​
​
Stakeholder mapping is a critical success factor to understand and manage in any infrastructure project. Most projects involve many stakeholders, from delivery partners through to regulatory bodies and community groups. Stakeholder mapping will help in better managing their expectations.
Engaging with key stakeholders will also help project and programme managers gain invaluable insights that can prove invaluable in achieving a successful project outcome.
Moreover, actively engaging with the stakeholders will result in increased perception of success. This is because stakeholders whose expectations are micro-managed through stakeholder mapping are far more likely to perceive the project as a success.
​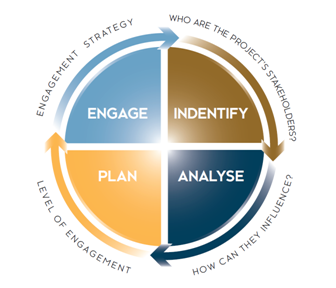 Model overview
Shirley Parsons uses a structured method by which parties, whether individuals, corporate bodies or Governmental and regulatory bodies are identified and the influence that they can exert be assessed.
​Our approach is to enable the Project leadership to:-
- Identify who has an interest in the project
- Analyse how these parties can influence or impact the successful outcome of the Project
- Establish, group and prioritise Stakeholders and identify how best to communicate and engage with them
​