​A tailored search campaign delivers skilled candidate
The University of Leeds is a world class leading Russell Group University with more than 40,000 students, 9,000 staff and extensive commercial and research interests. The Health & Safety team of >25 professional staff supporting all the University's functions.
After the University ran their own unsuccessful advertised recruitment campaign, Shirley Parsons successfully undertook a search project which recruited the perfect candidate to implement a hub model.
​
The Challenge
The structure of the team is a service-based model with a senior health and safety manager covering four hubs (each hub covers various Faculties and Services). A senior health and safety manager was needed to ensure consistency of approach across this hub and to continue to lead the development of excellent, effective and focused Health & Safety Service within the Faculty of Biological Science and Medicine and Health.
The position was advertised directly by the University and despite receiving many applications and interviewing several candidates, none of these had the experience and communication skills that we were looking for. The Health & Safety Director approached Shirley Parsons to see what options they could offer.
​
The Approach
We recommended a targeted search and approach process focused on candidates that were not actively applying for positions. Our search team developed a "hit list" of experience and skills required and started to actively approach candidates that had previously registered with Shirley Parsons and those who we could identify through networking. There was a distinct lack of candidates that met the very tight brief but we managed to approach, interview, assess and engage three candidates that were proposed to the University.
Following a thorough interviewing and assessment process, a candidate was appointed and started in the position in the Autumn of 2019.
​
The Result
Following a structured induction period, the Senior Health & Safety Manager immediately made an impact in her role. Her expertise within the sector combined with a pragmatic, solutions-focused and consultative approach enabled her to build confidence and engagement amongst internal stakeholders and colleagues. She has been a key factor in the successful integration of the Health & Safety hub model. Her experience and wider knowledge within the industry has also supported our University response to the coronavirus pandemic. She has played a key role in working with her team to support the University research and medical activities as well as ensuring that staff and students have all the support and advice needed to stay safe.
​
"For specialist high level Health & Safety roles I have no hesitation in recommending the engagement of Shirley Parsons to undertake a focused search project. They have the ability to target and approach candidates who are not actively looking – and thereby identifying excellent candidates that you just don't get by advertising the job. In addition, the savings in time and administration from their project management means that you can focus on the big picture!"
University of Leeds, Head of Health & Safety
​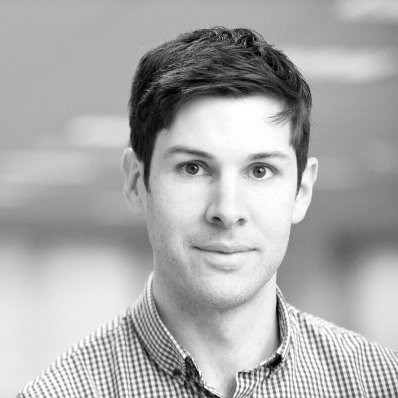 For further information please contact:
Liam Tiddy
Head of Search
Phone: +441296 611302
Email: liam.tiddy@shirleyparsons.com