​As part of our 15 Years celebration, we thought it would be nice to complete some challenges during the month of October in order to support a local charity, with many of our staff taking part in walking 15k in a day.
​
Why PACE?
We started by choosing 5 very worthy charities and asked all of the staff to vote on which one they'd prefer to support during the month of October. PACE, a local charity that supports children with disabilities was favoured by the majority of the staff and you can find out more about the amazing work they do here -https://thepacecentre.org/about-pace/
​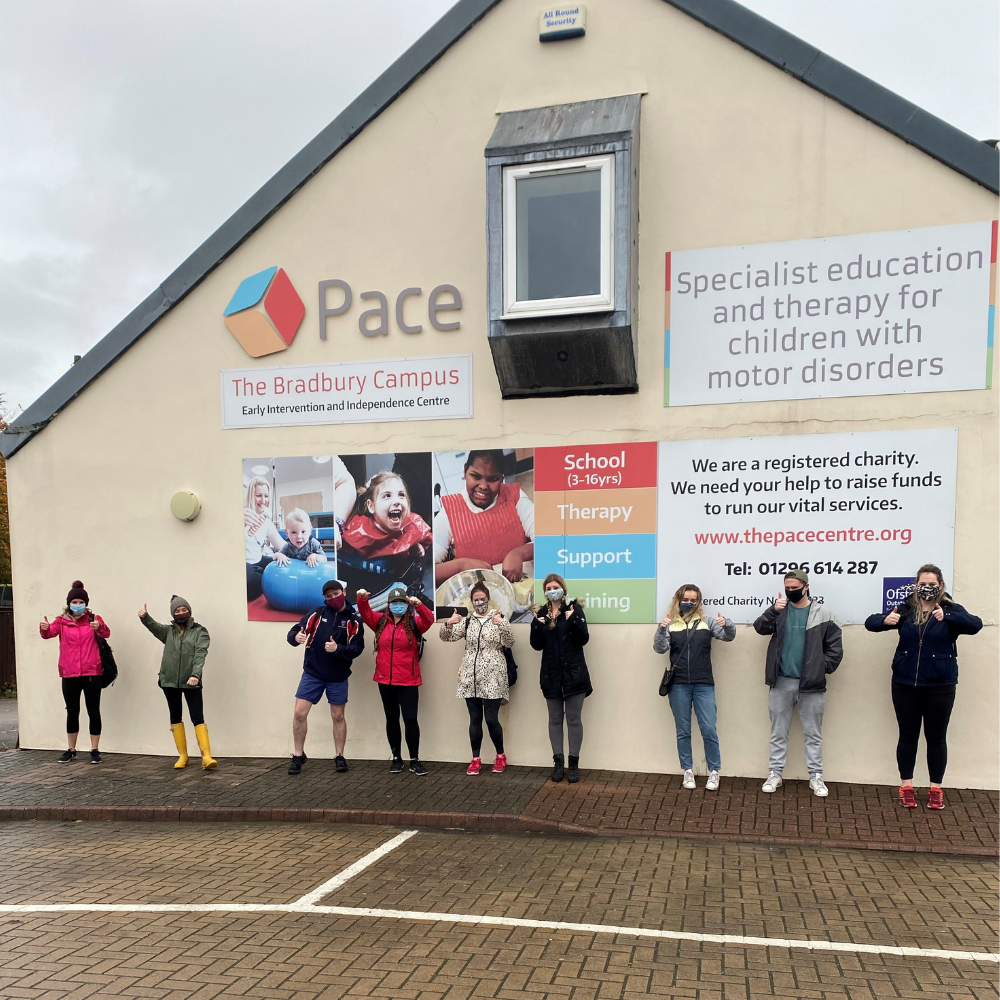 What else are we doing?
We are asking everyone to choose one challenge and gain sponsorship of at least £15 to donate to our chosen charity, PACE. As well as the 15k walk, people are taking part in other activities in order to raise money, such as Go Sober for October (which is quite a challenge for some).
​
The Walk
On Saturday 24th October, 8 SP employees and a few pals embarked on a 15km walk for our anniversary fundraising event. I know saying the word embarked makes it sound like a mythical quest, but for most of us, it really was a big deal! Meeting outside our offices for 12pm, we were dressed head to toe in our waterproof's and backpacks, to begin the first leg of the walk along the canal. We chose that route in hopes of catching some lovely countryside views, but at only 2km we came across our first problem in the form of a huge mud patch – shout out to Lisa Toms for being the only one to wear wellies march across with no problems whatsoever! After a lot of giggling and slipping, we made it – ending up a lot wetter and dirtier than we had planned to be so early on, but hey ho!
We were planning to pause halfway through to use the restroom and apply plasters to some blisters which made an early appearance, at which point the heavens decided to open and our optimistic outlook on the afternoon slowly diminished. We quickly sorted ourselves out and carried on for the final 8km, where the rain eased up a bit but stayed present enough to give us the 'drowned rat' look that we all so wanted. Not many of us are 'gifted' with height, so there seemed to be a sea of little legs quickly shuffling to keep up with some of the pack leaders who were always way ahead of the rest of us. A few of us were also lagging behind as we wanted to inject some fun into the journey in the form of games such as "guess the tune" and "I went to the shop" – crowd favourites.
A surge of excitement came as we all realised that there was only 2km to go, walking down one stretch of road until we reached our end location of the local gin bar – which you can imagine got our speed up quite significantly! Overall, it was a great afternoon out, a nice time spent with our colleagues, and personally my first walk of that distance – which is an achievement! Our legs and feet are all very sore, but the cause made it so worthwhile and we'd definitely all do it again!
If you'd like to support us in raising money for PACE, you can find our JustGiving page here - https://www.justgiving.com/fundraising/shirley-parsons-15