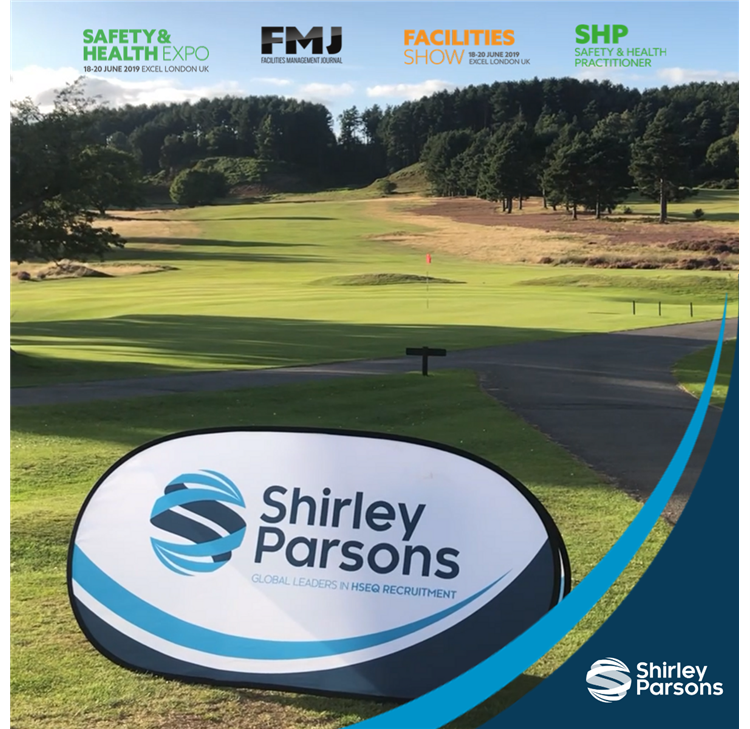 ​
​The stunning Hollinwell Golf Course in Nottingham was the destination for the Health, Safety & FM Golf Championships presented by Shirley Parsons & the Facilities Show, and in association with SHP Online, FMJ, and Safety & Health Expo on 11th September 2019, which attracted a number of golfers from the HSEQ industry.
Golfers were rewarded with a perfect day as early morning clouds submitted to glorious sunshine, which gave spectators and golfers alike amazing views of the picturesque scenery throughout the day, on a course that is over 100 years old and the 36th best in the UK.
The event, organised by Will Roebuck Golf and sponsored by THSP Risk Management and Rite Hite, started with Kev Carpenter performing a spectacular trick-shot show that wowed the crowd and got everyone ready for a glorious day of top-class golfing and entertainment that included prizes for a number of different competitions.
​
The Winners
Team - Rite Hite - (Peter Poolan, David Poolan, Chris Radford and Dale Radford) 85pts

Individual - Dale Radford - 36 points

Runner-up - Mark Bocock (Clipper Logistics) - 34 points

Nearest the pin - David Poolan (Rite Hite) - 10 feet from pin

Longest drive - Dale Radford - 320 yards
​
£400 raised for charity
Following the round of golf, we held some chipping and putting games as well as a raffle in order to raise money for Wheelpower, an amazing charity that provides opportunities for disabled people to play sport and lead active lives, and raised an amazing £400, which will go a long way to supporting the charity and those it helps.
​
Looking forward to 2020…
Although we don't have any more golf events planned for 2019, we'll soon be putting plans in place for events in 2020, so watch this space and get involved!