​Shirley Parsons were proud partners and exhibitors at The SHE Show North East, which took place in Newcastle from 26th-27th February 2018. The event itself combined excellent networking opportunities with companies and stakeholders from across SHE, with excellent featured speakers delivering inspirational and thought-provoking presentations on a broad range of topics.
​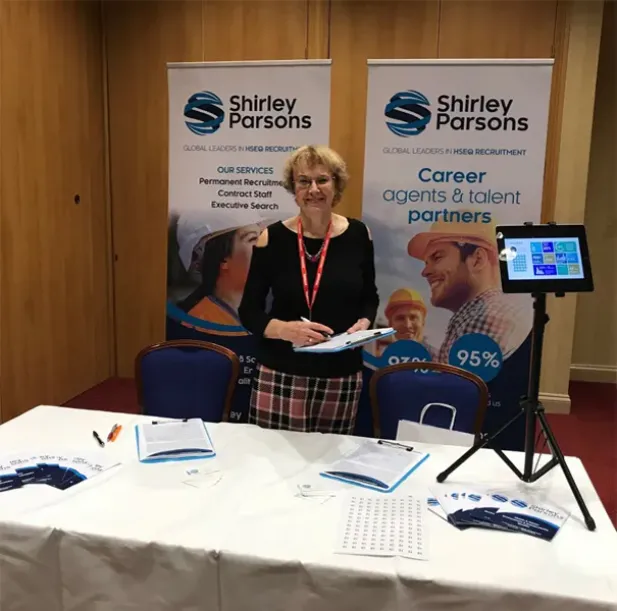 An interesting and useful event
The SHE Show North East, one of three yearly events across the country, this year featured numerous exhibitors, of which Shirley Parsons was proud to be one. Our stand was busy throughout the day and the opportunity to see many familiar faces, along with some new ones, from all areas of Health, Safety and Environmental was both welcome and invaluable. The event also provided all involved with the chance to stay up to date with all the latest developments and trends from the industry, both through the number of stands and the quality of the conference's featured presenters.
​
"Turning Ambition into Achievement"
On Tuesday, after the Monday evening's drinks reception and dinner, Shirley Parsons' own Jamil Qureshi was the final speaker, discussing his ideas on the topic of Leadership and Culture change in his presentation entitled "Turning Ambition into Achievement". On a day that featured plenty of excellent speakers, Jamil (Director of Consulting Services at Shirley Parsons) rounded off the event by delivering a truly thought-provoking and enlightening presentation full of takeaways for all in attendance, who left with plenty of new ideas regarding their own leadership styles.
​
The SHE Show
The SHE Show next visits Milton Keynes for The SHE Show South on 22nd May 2018. More information can be found by visiting their website.
​
Jamil Qureshi
Jamil Qureshi is Director of Consulting Services at Shirley Parsons. Jamil is one of today's foremost practitioners of performance-enhancing psychology and is an expert in high performing teams. Find out more by visiting www.jamilqureshi.com.