​On 22nd November 2017, representatives from Shirley Parsons, as well as from across the country, travelled to the Merchants Taylors Hall in London to celebrate the inaugural CQI International Quality Awards.
"A great night honouring the very best of the Quality sector"
As well as a chance to discuss ideas and opinions on the state and the future of Quality across all industries, the awards provided a chance to celebrate and honour everything that has been great about Quality over the past 12 months.
​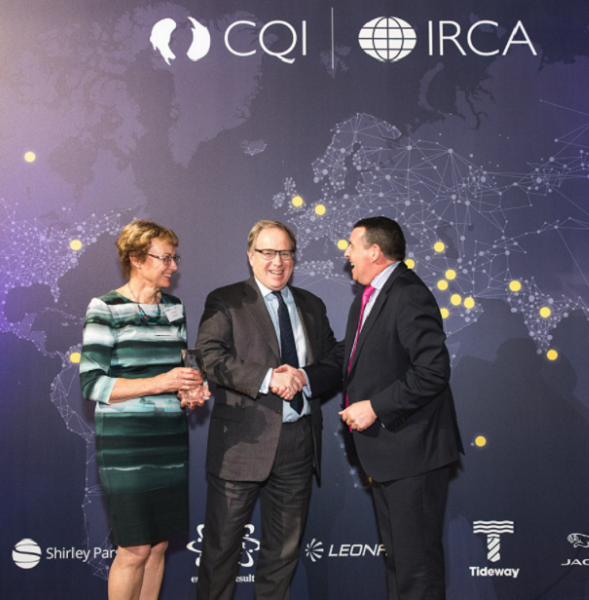 CQI Honorary award – sponsored by Shirley Parsons
Shirley Parsons were proud to sponsor the CQI Honorary award, presented to the person(s) who has made the most significant long-term contribution to quality. Shirley herself was there to help present the award to the deserving winners. This year, the awards went to John Oakland of Oakland Consulting and Andrew Wolstenholme of Crossrail, both the stand-out candidates for receiving this recognition for their impact on the industry. A massive congratulations are extended to both, from all at Shirley Parsons.
​
The evening in pictures
Below is a selection of images, taken both by us and by the CQI, from the evening.
Our thanks go to everyone at the CQI for putting on such a brilliant day and our congratulations go out again to all of the nominees and award-winners!